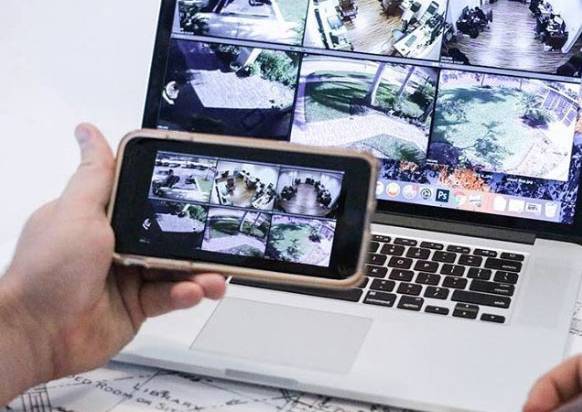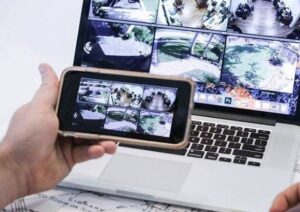 Nowadays, it becomes necessary to keep track of what is going on in your home and near surroundings. If you are planning to keep track of all the activities and stay safe from increasing crime rates and activities. Marvelouz Teknology, a Baltimore surveillance Installation company can help you understand what's best for your specific needs. Surveillance cameras are also known as CCTV or closed-circuit television you'll hear the terms used interchangeably. Internet-connected security cameras allow you to keep an eye on anything going on inside your home or business, whether you are there or not.
It's preferred to have your surveillance cameras installed by a qualified security camera installation company over DIY options. There are many options of security cameras available on the market, whether it is a wired or wireless security camera, they come in many different resolutions, brands, and storage options.
This article will discuss everything about Baltimore security camera installation, different types of brands, which security camera would be best suited for you, and the cost of surveillance cameras and installation. You will get to know everything about the security CCTV camera field.
Let's start with the basics, what is a security camera, and how does it function?
What is a Security camera?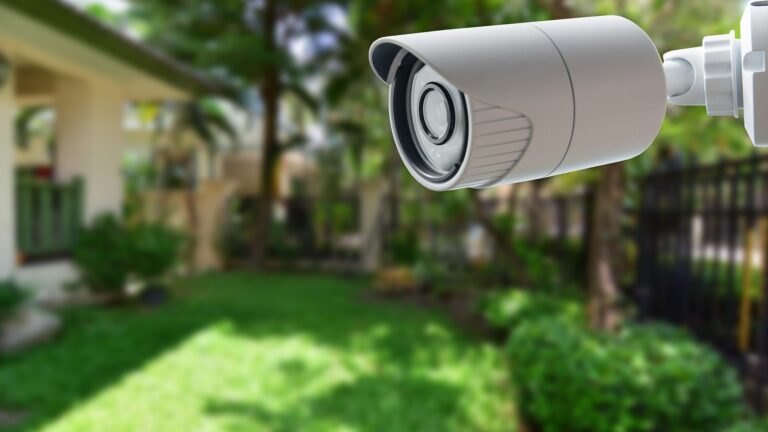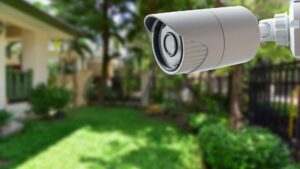 Security cameras incorporate a system of components and cameras for tracking, recording, and transmitting video images. These systems can also be outfitted with night vision, color recording, and pan, tilt, and zoom. Pan, tilt, and zoom (PTZ) cameras can be pre-programmed to scan a room for a predetermined period of time and routine; however, security staff or an automatic computer system may also be managed to concentrate on a given area of interest.
You can spot security cameras at homes and businesses such as malls or shopping centers. It's our suggestion for everyone to have security cameras installed in their home, too, by contacting one of the best Baltimore security camera installation companies.
Pros and Cons of Security cameras
Everything has its pros and cons, and the same goes with a security camera.
Pros of Security camera
Hinder crime –

This is the most critical advantage of security cameras. Whether the cameras are put in your house or office, the sight is generally frightening to anybody having criminal thoughts because they'll understand their illegal actions will be captured on camera. In Baltimore, MD security camera installation is a superb solution for places with crime issues. It will help maintain your workplace or home from becoming an easy target. 

Observing scenarios and activities – Security cameras can be placed anywhere you want. A newer technology called Power over Ethernet (Poe) allows running a single cable to a camera for power and video. Depending on your needs and requirements, you can install either visible or hidden (covert) cameras to help watch the activities of people visiting your home or office. This is an excellent way to monitor and keep track of dubious visitors.
Pick up and assemble evidence –Security cameras installed by a professional security camera installation company are perfect for monitoring sounds,  and actions. Plus, with the improvement of technology, cameras are now equipped with high-quality audio and video ability to record and document events.
Improve public safety –Surveillance cameras generally used in public places like a crossroad, malls, and parking lots provide excellent surveillance solutions to prevent and deter crimes in public.
Reduce crime rates in public areas –It's unlikely for an individual to commit a crime when they know there is a surveillance camera that could catch them in the act. Moreover, in case of any suspicion of a crime happening at a given place, the area can be cleared as a safety precaution.
Convenient monitoring from anywhere –Surveillance cameras are very efficient since you can access the camera feed on the internet or even on your smartphone
As you can check in on your kids using the camera system, you can check on your pets too. Pets are a big part of many peoples' lives, and it can be stressful to leave them home alone and expensive to pay someone to look after them. With a professionally installed security camera system, you can check in on how your pets are doing from work.
Cons of Security cameras
Costs – Compared to dummy cameras, it is evident that the actual security cameras can be costly to install depending on the features, the number of cameras, and monitoring systems.
Vulnerability – Advancements in technology have led criminals and other intruders to be more tech-savvy, enabling them to identify actual or dummy cameras and find ways to disable or disconnect the power source of the cameras that aren't professionally installed.
Privacy compromise – Security cameras have created controversies across the board, especially in the professional sectors. Sometimes, employees cite security cameras as an invasion of privacy or take their presence to imply that their employer doesn't trust them.
Costly to install –This is a major drawback of surveillance camera use. Professional systems are usually purchased A La carte, meaning they don't come in pre-configured generic packages. Professional systems are usually pieced together by the installation company to specifically fit the customer's application and needs
Complex to use –If you are not a tech-familiar individual, then you might find it challenging to use some of the top-quality cameras on the market. As time progresses this is becoming less of a problem. Surveillance camera manufacturers are finding ways to implement the high-tech features in ways non-tech people can find and use them within the surveillance component software.
Easy abuse of surveillance systems –Surveillance cameras placed in public places can become targets for hackers and vandals.
What is a Surveillance Camera?
Surveillance cameras and security cameras are one and the same. But, cameras are among the most ubiquitous and recognizable technologies used to watch us as we move about our daily lives. Networks of cameras are installed by local government and local businesses. Still, the distinction blurs with the development of real-time crime centers that access public and private video feeds. Generally, Surveillance cameras are used at public places to monitor public actions.
Baltimore City Police department CityWatch?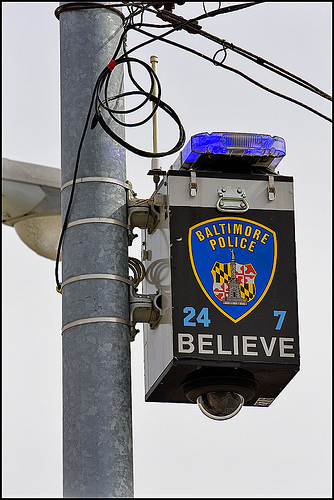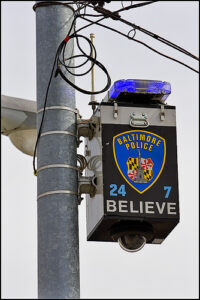 In Baltimore, MD the city government has a division called Citywatch that monitors city-owned cameras often seen with the flashing blue lights above them. Many Baltimore City residents aren't aware that the Baltimore City Police Department also monitors private cameras in high crime areas, and are given access to do so by many businesses and homeowners.
Camera technology is growing in sophistication: some cameras are even capable of 360-degree video. Some advanced models come with real-time facial recognition or license plate recognition software.
Since many surveillance camera systems are connected to the internet, the camera networks can become targets for malicious attackers if not installed by a trained installation company.
Difference between a Security and Surveillance camera
Surveillance cameras and security cameras are kinds of interchangeable terms. Both protect your home and let you review footage of situations like attempted break-ins. Sometimes, the terms surveillance camera and security cameras can differentiate whether the system is being professionally monitored. For example, the term security cameras sometimes refer to cameras that are actively monitored in the event of a break-in, fire, or accident. Surveillance cameras sometimes refer to cameras monitoring your home, which can only be viewed on your smartphone, tablet, or PC.
So, let's discuss the major differences between the two to give you a better idea.
1) Basics of CCTV Camera and Surveillance Camera
A CCTV camera is an independent security system that records or saves videos. It sends them to a recorder in the case of analog CCTV cameras, which generally used to be called a DVR, either digitally or through a cable wiring. On the other hand, a surveillance camera is a simple camera that transmits video and audio signals to an NVR where these signals can be viewed and saved. The surveillance cameras are a part of security systems and are used to protect your assets.
2) Technology Involved
The older CCTV system collects the video feeds of all the connected cameras. It transmits them to the receiving equipment like a DVR. Generally, a coaxial cable is used to make this connection in an analog system. In a more modern camera system. Ethernet cables are used to make the connection between the IP camera and NVR or between the IP camera and Network Switch
An entire network of surveillance cameras makes up the closed-circuit system used to monitor and control a specific property. These cameras often work on IP (internet protocol) networks that connect the security (surveillance) cameras from the remote location to the central location.
3) Features
CCTV cameras need cabling to send the video feeds to a limited set of monitors. Additionally, the cameras are required to be strategically placed in a single location. On the other hand, surveillance or security cameras transmit the recorded video to an NVR (Network Video Recorder) in the form of digital signals through a single PoE cable, eliminating the need for power cables.
4) Applications
CCTV cameras are used for managing the security of the public as well as industrial facilities. These systems can be combined with intrusion-detection devices for providing better protection. While the surveillance camera is better used for monitoring a particular area and thus controls any unwanted situations.
Different type of Security Cameras
Suppose you're considering installing a security camera at your home or your workplace. In that case, you'll need to decide between the two main types: wired and wireless. There's a lot of confusion around these two types of cameras.
Wireless Cameras
A wireless security camera, also known as a WiFi camera, transmits its footage over WiFi and is powered by either AC power or battery power. This means it has to be connected to an outlet using a power cable for AC power. You should understand that a wireless camera isn't always wire-free; instead, it's called a wireless camera because it uses wireless data transmission (WiFi). When a battery powers a wireless camera, it becomes a truly wire-free camera.
Wireless surveillance cameras generally store their footage on a cloud server so that you can access it from anywhere. Some also can store video on local media, such as a micro SD card in the camera. Wireless cameras are popular because they're easy to install, and it's simple to view their footage using a smartphone or computer.
Wireless security cameras generally record when they detect motion or sound. Still, some can be set to record 24/7 if plugged into power. They capture high-resolution video and can record at night if equipped with night vision. Some of the consumer brands also have two-way audio capabilities to talk to the person that the camera sees. Finally, some models use machine learning, a technology that allows cameras to do useful things such as alert you when they detect a person or package.
Wired Cameras
A wired security camera system is a recording device combined with cameras. The number of cameras usually starts at four and can go up to 256. They can record 24/7, can be connected to the internet to view remotely, and are hard-wired to the internet and power. There are two types of wired home security camera systems: traditional DVR systems that use a coaxial cable and a separate power cable to connect the cameras and record the footage, and newer NVR (networked video recorder) systems, which use Ethernet cables to both power the cameras and record video. Both DVRs and NVRs can connect to the internet via an Ethernet cable. NVRs are more advanced and capable of recording higher quality video than DVRs. NVRs also can incorporate some features that wireless cameras have, such as two-way talk and person detection. The IP cameras that come with a wired home security system draw their power from the NVR or a Power over Ethernet switch and don't need to be plugged into an outlet. Most wired systems have an app for viewing footage on your smartphone. Still, you can also connect a computer monitor to the recording device to view the recordings and real-time feeds.
Our recommendation to you is always to use wired security cameras instead of a wireless security camera whenever feasible.
Let's discuss this in detail.
Why Wireless cameras are not as good as professionally installed hard-wired cameras
As we have discussed earlier, the two types of security camera- Wired and Wireless. 
Professionally installed hard-wired cameras are always a better choice compared to Wireless security cameras because-
If you choose a wireless camera, the biggest disappointment you might face is monthly fees. Most wireless cameras rely on cloud storage, which requires a subscription fee. So, you will be charged a monthly fee to put a wireless camera at your home or workplace. You also may have to pay additional fees to access smart features like person and vehicle detection. However, a wired camera generally does not require a monthly fee.
Another disappointment you would face is wireless cameras only work with WiFi, which means wireless cameras are only as good as your home WiFi network. If your WiFi is too slow or your camera is placed too far from your router, you may experience glitches. This video lags or freezes or sometimes not be able to access a live view at all. On the other hand, wired cameras are directly connected with a network cable and work 24/7 without technical issues and glitches.
The quality of your video feed with wireless cameras will fluctuate as your internet bandwidth does. Even if you have 1 GB internet, WiFi quality will go up and down based on many factors, such as how many other people in your neighborhood are using the internet at a given time and radio interference from other wireless devices in your home. As a result, your 4K cameras may sometimes send in 720p (not even full high definition) because there isn't enough bandwidth to provide higher quality video. That's why it is preferred to use a professionally installed wired security camera, especially in parts of Baltimore, MD where crime could be an issue and constant monitoring is critical.
Wireless cameras are very flexible in terms of placement and installation. Still, you have to wire your cameras to a solar panel or remember to charge their batteries. They have battery issues as wireless cameras can't record 24/7 without draining their batteries quickly. Instead, they record in short bursts (10 seconds to five minutes, depending on the brand and amount of activity), which means you may miss key moments. On the other hand, wired cameras directly stay connected to a power source and can also record 24/7.
Wireless cameras are prone to get hacked as they connect directly to the internet and offer remote access. They can be hacked, putting your privacy and security at risk.
That's why we suggest you always opt for professionally installed wired cameras for your home or workplace safety by a security camera installation company as compared to wireless cameras.
Importance of Baltimore, MD Security cameras
As we have mentioned earlier, nowadays, it becomes necessary to install security cameras at your home or workplace for your security. Not too long ago, having a security camera installed at your home or workplace as a security or precautionary measure was seen as a drastic, expensive, and unnecessary endeavor to take on. But now, with the accessibility and affordability of technology, actually not having some form of a security camera installed seems like a careless and odd decision to make. The advancement of technology has allowed for major developments.
Surveillance cameras allow owners to view their home or workplace at any given time from virtually any location. Installing these surveillance cameras in your house is a smart move for many reasons, and here are the most important reasons to install security cameras in Baltimore, MD.
Deterring Criminals and Crimes
The mere presence of an outdoor camera can deter criminals. Still, it's dangerous to rely on dummy cameras because seasoned burglars can typically spot them from a mile away. In most cases, thieves will analyze a home before they rob it. If they spot cameras installed by a professional installation company, they will most likely abort the burglary attempt. Also, suppose you are the victim of a burglary. In that case, the cameras will record the incident and help lead to the capture of the criminal and the hopeful return of your stolen goods. This leads to our next point. Talking about the crime rate in Baltimore and near surroundings, before the implementation of Baltimore public surveillance cameras, Baltimore experienced 11,183 violent crimes and 48,653 total crimes, resulting in the seventh-highest violent crime rate and 28th overall highest crime rate in the United States (La Vigne et al. 2011). Public surveillance cameras offered the opportunity to use technology to aid in the prevention, detection, and investigation of these crimes.
Aiding the Police
Security camera installation could help you to aid the police in the event of burglary to your home. Your professionally installed cameras by a Baltimore camera installation company will have recorded the incident in high resolution HD video. Police can use these videos and images to capture the culprit, prevent future crimes, and return your items.
Checking in on the Family
Surveillance cameras aren't limited to the protection of a home; they can also allow you to check in on your kids while you're at work. Often families with a set of working parents find themselves in a predicament when their child gets out of school in the mid-afternoon. With a camera security system, a parent can always check in on their children from work using the system's remote monitoring feature.
Don't forget the pets
Just as you can check in on your kids using the camera system, you can check on your pets too. Pets are a big part of many peoples' lives, and it can be stressful to leave them home alone and expensive to pay someone to look after them. With a professionally installed home security camera system, you can check how your pets are doing from work.
Insurance Benefits
After a burglary, you're required to make an insurance claim due to vandalism or theft. This is where your high-definition security camera comes into play. With the footage, you can document the incident and confirm your insurance claim. Also, a security system can typically lead to discounts on home security of up to 20%.
Different Brands of Security Camera System Used in Baltimore, MD
There are so many brands available to choose from in surveillance cameras. Security is vital in today's time. People want to know that their homes and businesses are protected. One of the best ways to get that protection is by having security cameras installed. Before going for any big-ticket items like a surveillance camera that you will rely on, you need to do your research.
With the current pandemic, security cameras have risen in demand as business owners have taken steps to protect their property during shutdowns across the country. There are many brands of CCTV cameras in the market. Mainly they can be categorized into two categories- Professional security cameras and Consumer security camera brands.
We have compiled a list of some of the biggest brand names in the security camera industry for you to take a look at.
Professional Security Camera Brands
Bosch


Bosch Security camera Systems is a massive security company that provides all types of security systems. From security cameras to alarm systems. They have everything to offer, from small home systems to multi-building business systems. The company is pretty well-known among businesses and is utilized around the globe.
Hikvision


Hikvision is a major manufacturer of security camera systems. They have a large number of employees who work hard to produce cutting-edge security technology. Products from Hikvision offer top-of-the-line lenses with NVR and HD features. With offices around the world, Hikvision's sales of security cameras have done quite well.
Due to their dependability, Hikvision products can be found in homes and businesses around the world. They sell complete systems, including everything from the cameras themselves to video intercom systems and software to record, manage, and access footage. Some of their top solutions include applications in the retail industry, healthcare services, and smart buildings (including smart school systems). Such innovative products have led them to become one of the most well-recognized names in the industry. All the brands are available with Baltimore security camera installation.
Dahua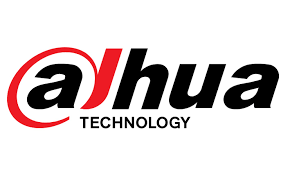 Dahua is a security systems company that specializes in the surveillance industry. They have a wide range of security systems with high-quality features. It also offers a five-year warranty.
Axis Communication


Axis Communications is a company that hasn't heard of if you aren't in the security industry. But that is because they focus on security camera systems. For years they have produced high-end analog and digital security systems. They have partners all around the world and have a focus on networked solutions.
Avigilon


Avigilon produces all types of security camera products for CCTV cameras. As a whole, they develop their software, hardware, and analytics. A full-service solution helps to ensure that you get what you need and more from your products. Industries from around the world and consumers have implemented Avigilon products.
Genetec 
Genetec is over 20 years old and has been providing leading security solutions for all those years. This time has given them experience and development to make them a leader in the CCTV security camera arena. Genetec is always one of the first companies to try leading technology. By helping customers protect their property, they are protecting their business.
Uniview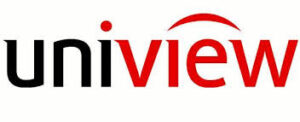 Uniview is also known as Unv, and they are a leading Chinese company for surveillance technology. Company statistics for Uniview point to it being a solid company that will continue to lead the quality camera industry in China. Their cameras are highly focused on IP camera solutions that will work for both businesses and homeowners alike.
FLIR


FLIR is the leading designer of infrared cameras. Whether they are surveillance cameras or systems designed to be mounted under helicopters, they also own Lorex. With the buyout of Lorex, they can provide every level of camera need. From the most basic security system to systems for the highest level of security systems.
Panasonic
Throughout the years, Panasonic has had its hands in a wide variety of electronic areas. One of those has always been cameras. With this in mind, is it that much of a surprise that they would get into the security camera sector? Their company produces many security camera options for consumers.
Vivotek

Only established in 2000, Vivotek is a newer company than some others on this list, but they have an impressive history. Their sales proliferated, and they now sell security systems around the world. While they have a variety of products, their most well-known products are their advanced security cameras.
Consumer Security Camera Brands
Swann
Swann is an Australian-based company that grew from being a basement-operated company to selling products around the world. They offer a variety of security products to help secure homes and businesses. From basic systems that only have two cameras and limited features to advanced systems with NVR and large amounts of cameras, Swann does it all. They even make wireless security camera options.
Lorex
Aiming to bring both security and value to homes, Lorex offers a wide variety of products. From plug-and-play to more advanced camera systems, they have plenty of options. They have a variety of wireless security camera systems that can send data up to 500 feet. Camera options are also available in 4K quality.
Linden
Unlike some of the other companies on this list, Uniden sells a wide variety of products. They started with CB radios and other products like marine electronics. Now they also provide well-manufactured security cameras and security camera accessories. Their selection may not be as vast as their competitors, though.
Logitech
 Logitech is another one of those companies that produce a wide variety of products. More than likely, you have already heard their name before. For a while, the company has been in the webcam and home camera business. Now they have a good selection of security camera systems available.
Netgear
Netgear originally made networking equipment, so it isn't so farfetched that they would move into producing security cameras. Their camera line is known as Arlo and features both wired and wireless cameras that store their data on the cloud so that you can access it from any phone, tablet, or computer. Some of their devices also offer the ability to record audio.
Nest
The nest is most famous for its connected thermostats. These are some of the products that they make. A full range of security products is available, including alarm systems and security cameras.
D-Link
Another networking company that you might have heard of is D-Link. They are well-known for their network routers. They also have a collection of Wi-Fi, HD cameras with a wide variety of features designed to help protect any property.
 The difference between the Consumer and Professional Security camera brands.
Some professional security brands like Dahua, Hikvision, Uniview and some consumer brands like Nest, Also, Ring. This simple guide will give you actionable information to arm yourself in your next Baltimore video surveillance system's buying process. A professional video surveillance camera may have a varifocal lens or, most common now, an autofocus lens that allows the user (via a web browser interface) to optically zoom in at a specific target or zoom out for a broad view. This comes in handy over time because you won't have to climb a ladder to change the focal length. These cameras come prepared for a variety of applications that can deliver forensic detail or situational awareness.
Professional Security camera installers can use a 360-degree fisheye camera with a multi-sensor depending on the business needs and requirements. Fisheye cameras use a fisheye lens that supports180-degree monitoring with High Definition video quality. A single fisheye security camera can cover up to 4,000 square feet and replace many regular cameras without any loss in coverage. You need to run one cable for fisheye as compared to the multiple cables required for standard cameras.
Consumer camera systems can store video in the cloud. This is an excellent capability in theory but the cost ramps up depending on the resolution you set. Yes, even if it's an HD camera, that doesn't mean you can store HD recordings in the cloud at an economical rate. Overall, the higher the resolution and the greater the number of cameras, the more your cloud storage costs. Furthermore, out-of-the-box features usually limit recordings to 10-second clips, which are not very useful by commercial standards. This is an area of focus in the professional surveillance camera industry. There is hope shortly for commercial cloud video surveillance or VSaaS Video Surveillance as a Service. Still, between image quality limitations, intelligent video, and overall evidence management, there are too many limitations for us to recommend these platforms to our commercial clients who require mission-critical surveillance systems.
Another problem with these consumer systems masquerading as professional video surveillance kits is that they are supplied, more often than not, with a low-cost, low-quality Linux system that probably doesn't work with hard drives made for video surveillance. Finally, the embedded DVR systems typically have a set amount of Storage; if you add cameras in the future, these systems may not allow you to simply add another hard disk drive and instead require you to purchase an entirely new system.
How much does it cost to install a security surveillance Camera?
On average, homeowners in Baltimore spend $400 to $5000 to install video surveillance cameras. The national average for a system with 4 or more cameras and a recording system, Smart features, and Cloud capabilities costs on average $600 without installation. On the low end, you can buy and install a single-unit doorbell camera for around $175. On the higher end, you can have 12 or more high-tech camera-wired systems with monitoring installed for $2,500.
We have categorized the Baltimore Security camera installation cost into various categories.
Surveillance camera cost by camera type
Surveillance cameras come in many varieties for use in different purposes and situations. Factors like footage quality, internet capabilities, and setup flexibility differentiate the many models on the market. Since prices and features vary widely, understand the different model types to choose the right camera for your needs.
Dummy cameras cost from $10 to $15 on average. They are fake cameras that do not record footage, but they give the appearance of a functioning surveillance system. While these cameras come with the obvious drawback of not offering any actual surveillance capabilities, they are very cheap and require virtually no setup. Many come with realistic flashing lights to give an actual functioning system the appearance, making dummy cameras a potential choice for homeowners looking for a cheap solution to deter criminals.
Bullet cameras can either be budget-friendly surveillance cameras or can be a super expensive high-resolution beast that can see the smallest grain of salt on a white floor and range from $30 to $500 each. A bullet camera is similar to a box camera. However, like a dome camera, its lens is permanently fixed inside a glass housing. These cameras are more discreet and come in indoor and outdoor varieties. Still, it can be difficult to reposition and perform maintenance due to the permanent nature of the housing. Bullet cameras are compatible with CCTV or IP systems.
PoE Surveillance camera price
PoE cameras cost $50 to $500. PoE, or power-over-Ethernet cameras, are cameras that receive their power via an Ethernet connection instead of a coaxial, another cable type, or batteries. A benefit of these cameras is that they may reduce installation costs if you already have Ethernet cables in your home. . PoE cameras are compatible with CCTV or IP systems. 90% of all professional security cameras are PoE.
Box cameras cost an average of $100 to $250 each. Box cameras generally refer to cameras with a box-like body that is attached to a separate lens. These cameras tend to be somewhat more bulky, expensive, and less pleasing than other types. But they usually come with improved performance and product life and the opportunity to change lenses. They may be an option for homeowners looking for a higher security presence. Box cameras are compatible with CCTV or IP systems.
Hidden cameras range from $50 to $250 each. They differ from other camera types in that they usually do not physically look like cameras. Hidden cameras are often disguised as other appliances like smoke detectors or clocks or are exceptionally small to avoid detection. These features make them excellent options for discreet surveillance. Still, their small sizes and unusual shapes can sometimes mean limitations on footage quality and memory space. Hidden cameras are compatible with CCTV or IP systems.
Doorbell cameras are becoming more popular and cost $75 to $250. Doorbell cameras combine camera technology with traditional doorbell features to allow you to survey the area in front of your home's door. Doorbell cameras typically offer Smart features like smartphone alerts when someone rings the doorbell or movement is detected. However, they rely on WiFi signals like other wireless camera types. Doorbell cameras can be compatible with CCTV or IP systems but are mainly used with IP systems.
Dome camera's prices range from $80 to $300 each. Dome cameras get their name from the transparent, dome-shaped glass housing that surrounds the lens. The benefits of dome cameras are that they are discrete in appearance, resistant to vandalism due to the protective glass, and it is hard to tell which direction the lens is pointing when tinted. However, this glass casing can mean it is difficult to access the lens to reposition it or perform maintenance. Dome cameras are compatible with CCTV or IP systems.
C-mount cameras usually run from $100 to $400 each. C-mount cameras refer to cameras intended to be used with 1 inch in diameter, also known as C-mount lenses, one of the most common CCTV lens types. C-mount is a reasonably widespread camera term that refers to any camera that uses a standard 1-inch mount 2. They are typical for both videography and security purposes. As a result, these cameras come in a wide variety and are generally similar to box cameras. C-Mount cameras are compatible with CCTV or IP systems.
Outdoor security camera price 
Outdoor security cameras range in cost from $50 to $600. Outdoor security cameras are security cameras with additional features geared toward outdoor functionality, usually including weatherproof casings and low-light functionality. As a result of these enhanced features, outdoor security cameras may be more expensive than other models. Outdoor security cameras are compatible with CCTV or IP systems.
License plate capture camera price
License plate capture cameras refer to cameras capable of capturing high enough images to see and read license plate numbers. These cameras average $300 to $1000. It is important to note that cameras described with this term may or may not include software capable of auto-reading numeric data. Many cameras marketed as license plate capture cameras simply refer to cameras with image quality sharp enough to see numbers upon footage review. License plate capture cameras are compatible with CCTV or IP systems.
PTZ cameras cost from $250 to $1500. PTZ, or pan-tilt-zoom cameras, are remote-controlled cameras capable of moving, swiveling, and zooming the lens. These cameras come with the enormous benefit of adjusting the camera angle without labor-intensive remounting quickly. Some even come with software, which auto-adjusts the camera toward movement. PTZ cameras are compatible with CCTV or IP systems.
Camera cost by brand
A security camera's brand goes a long way toward determining its quality, durability, and effectiveness. Based on your individual needs, certain brands may be more or less desirable, depending on the product and the warranty, installation, and other services they offer. These are all critical things to consider when choosing your camera's brand.
Q-See Security Camera Cost
Q-See is an American security brand that offers a range of cameras, NVRs, hard drives, and cabling. Q-See security cameras cost between $20 to $30 each. Q-See's cameras, which include basic wired and wireless options, are priced reasonably, and several include features like motion detection and Google Assistant/Amazon Alexa integration.
Optica Security Camera Cost
Optica security cameras come in the bullet, dome, and PTZ varieties. Optica cameras range from $60 to $90 each. Optica also offers a special vandal-resistant dome camera designed to resist attacks intended to disable the camera. Optica offers a wide range of additional solutions and has provided security solutions to organizations like NASA and the US Air Force.
Swann Camera Price Cost
Swann camera's prices range from $70 to $100. Swann is an Australian security brand offering a fair-sized range of camera options, including dome, bullet, and floodlight four styles. Swann cameras also come in wired and wireless varieties, several feature integrated lights, and Google Assistant/Amazon Alexa support. Swann cameras can be a good middle-of-the-road option, coming with high resolution and features relative to their price.
Night Owl Security Camera Cost
Night Owl cameras average $100 to $150. Night Owl security cameras come in bullet and dome forms. Many Night Owl security cameras feature enhanced night vision features, and some are also equipped with heat-detection features. Night Owl cameras are best known for these features. They are especially well-suited to outdoor, long-range, or exceptionally low-light situations.
Dahua Security Camera Cost
Prices for Dahua cameras vary significantly, with the company offering a Lite, Pro, and Ultra Series. Their cameras cost on average $75 to $350 each. Data is a Chinese security brand that offers a wide range of cameras, including dome, bullet, PTZ, and license plate recognition. They also offer an extensive additional product lineup of DVRs, NVRs, cabling, and Smart home integration features. Dahua also offers a customer support hotline.
Lorex Camera Cost
Lorex camera's prices range from $100 to $175 each. Lorex is a Chinese security brand that offers a high-quality range of wired and wireless cameras for home, business, and commercial uses. Lorex offers bundle-style packages including multiple cameras and NVRs with high resolution relative to price, as well as other items like doorbell and wire-free cameras.
Hikvision Camera Cost
Prices for Hikvision cameras vary significantly, but this brand's cameras cost $125 to $475 each. Hikvision is another Chinese security brand with an extensive range of camera options, including dome, bullet, PTZ, and license plate recognition. Hikvision offers several lines of products tailored to specific security purposes. For example, they have cameras with deep-learning algorithms, cameras that capture color in low light, and even explosion-resistant cameras. Hikvision also offers DVRs, NVRs, and cabling.
Nest Camera Cost
Nest cameras cost between $150 and $300. Nest cameras operate as part of the Google Home system of products. They include four camera varieties: regular and Smart cameras in indoor and outdoor varieties. These cameras stand far out from the rest for homeowners interested in smart AI features like Google Assistant integration, microphone communication abilities, and automatic Smart alerts when sounds and movements are detected.
Sony Surveillance Cameras
Sony offers a wide range of analog and IP-style surveillance cameras in bullet, PTZ, and dome forms. Sony cameras cost $300 to $400. Sony's catalog of products also includes accessories for mounting and speaker communications. Sony's cameras come with the support and reliability of the significant brand but also the high price.
Camera cost by Storage
An important factor in setting up a surveillance camera system is how the cameras' footage is stored. These storage methods range from physical copies like SD Cards and Digital Video Recorders (DVRs) to internet-based solutions like Cloud storage and hybrid methods like network video recorders (NVRs). Considerations when choosing between storage systems include how accessible the footage will be via the internet and mobile and whether or not you will only have to pay a one-time fee, as with memory cards, or a recurring monthly one for Cloud-based services.
SD Card CCTV Camera Price
SD cards cost on average $10 to $50. SD cards are a physical method for storing footage on a card inside the camera. SD cards are cheaper than other storage methods, do not rely on internet connectivity, and allow for accessible footage viewing on any PC or smartphone with the appropriate software. However, SD cards usually have limited storage space compared to other methods, do not automatically upload footage to the internet for remote viewing, and can be lost if the camera is stolen.
CCTV With DVR Price
DVR prices range from $100 to $250. DVRs, also known as digital video recorders, are essentially hard drives for analog CCTV systems. Cameras are connected via wires to the DVR, which then converts the analog signal to digital footage and saves it. DVRs have more storage space than some other storage methods like SD cards. However, their functionality is typically limited to wired cameras only.
NVR Camera Price
NVRs vary in cost from $150 to $3000. NVRs, also known as network video recorders, are similar to DVRs in that they are hard drives for footage storage. The main difference is that NVRs are capable of working with both wired and wireless IP cameras. This can be an immense advantage for homeowners wanting to adopt a wireless system. However, when used as part of a wireless system.
Security Camera Cloud Storage
Cloud storage refers to footage storage that takes place on remote servers. Cloud storage costs $15 to $50 per month. This storage method comes with significant advantages and disadvantages. Cloud storage allows you to access your footage from almost anywhere. It saves you the hassle of storing your footage manually. However, most companies charge a monthly fee to use Cloud storage on their servers. You will not automatically have a physical backup of your footage.
Camera cost by field of view
Along with resolution, field of view is one of the most important factors in determining if the image your camera produces satisfies your distance and detail needs. Field of view can be measured in lens millimeters or angle degrees. Generally, larger lenses produce a tighter field of view but with more detail over a longer viewing distance. Smaller lenses, also known as wide-angle lenses, produce a wider field of view but are limited to shorter distances. When choosing a field of view, it is important to consider whether capturing a wider angle or a more detailed, particular area is desired.
12 mm Security Camera
Security cameras with 12 mm or 22-degree lenses are cameras with very narrow fields of view. 12 mm cameras cost on average $100 to $250. These cameras can have 2MP – 12MP resolutions. These cameras lose out on wide angles from the immediate surroundings. Still, they are excellent options for focusing on a specific area a long distance away. They survey spaces up to 55 yards away from the camera.
8 mm Security Camera
Security cameras with 8 mm or 33-degree lenses are cameras with narrow fields of view. 8 mm camera prices range from $75 to $200. These cameras can have 2MP resolutions or higher. These cameras will not capture as much angle detail from the immediate surroundings but are great for honing in on a specific area over longer distances, making them a good choice for tight spaces up to 32 yards away from the camera.
6 mm Security Camera Price
6 mm cameras cost $100 to $250. Security cameras with 6 mm, or 50-degree, lenses are cameras with slightly narrower fields of view. These cameras have 2MP resolutions or higher. These cameras are suitable for slightly longer distances without sacrificing too much detail from the immediate surroundings, making them a good choice for tighter spaces up to 16 yards away from the camera.
3.6 mm Security Camera
Security cameras with 3.6 mm, or 69-degree, lenses are cameras with fields of view that balance both width and distance relatively. Expect to pay between $50 and $400 for 3.6 mm cameras. These cameras have 2 MP resolutions or higher. These cameras are suitable for capturing an image that balances both detail and short to mid-distances, making them a good choice for spaces up to 9 yards away from the camera.
2.8 mm Security Camera
Security cameras with 2.8 mm, or 90-degree, lenses are cameras with wide fields of view. 2.8 mm cameras average $50 to $500. These cameras have 2 MP resolutions or higher. These cameras are good for capturing a wide field of view but are not great for long distances, making them a good choice for small spaces up to 5.5 yards away from the camera.
1.4-1.8 mm Security Camera
Security cameras with a 1.4 mm lens, also known as 360-degree security cameras, and security cameras with 1.8 mm lenses, also known as 180-degree security cameras, are cameras with extremely wide fields of view. Prices range from $150 and $800. These cameras have 2 MP – 12MP resolutions. These cameras excel at capturing footage in most directions around the camera, potentially eliminating the need for multiple cameras. However, due to the extremely wide range, the footage may be somewhat or very distorted.
 Camera cost by resolution
The term resolution refers to the size or detail of the image that a camera produces. While it is not the only factor in image clarity, resolution can be important for surveillance cameras because the more detail your camera captures, the more you can see what is going on in your footage. The larger the space in your home you want to survey, the larger the resolution you may want to consider for sharper detail over distance. However, as resolution increases, so do both price and the memory storage space required.
1MP Security Camera Price
1MP security cameras have an average cost between $30 and $60. 1MP cameras, also known as 1-megapixel cameras, are cameras on the lower end of security systems. These cameras are usually much cheaper than those with higher resolutions. They can be a great choice for homeowners looking for a primary security option. However, footage from 1MP cameras may not have much clarity for purposes like facial and number recognition.
2MP Security Camera Price
2MP, or 1080p, CCTV camera prices range from $40 to $100 each. 2MP cameras, also known as 2-megapixel or 1080p CCTV cameras generally tend to be the standard starting point for HD-quality security cameras. These cameras offer resolution good enough for facial recognition up to 30 feet and a wide 80-degree viewing angle. However, they do not offer the clarity that comes with some higher resolutions.
4MP Surveillance Camera
4MP cameras, also known as 4-megapixel security cameras, offer 30% more pixels than industry-standard 2MP cameras. 4MP cameras average between $80 and $200. This means they can offer image quality good enough to capture facial features from up to 50 feet away and an 84-degree viewing angle. One drawback is that as resolution increases, the price and memory storage required for this high-quality footage also increases.
6MP Security Camera
6MP cameras, also known as 6-megapixel security cameras, mark the beginning of higher-end resolution options for security cameras. 6MP camera prices range from $80 to $250. 6MP cameras offer increased detail captures like facial recognition from 70 feet in good light conditions and broader viewing angles. One drawback is resolutions of this quality may be insufficient for larger spaces.
8MP Security Camera Price
8MP cameras, also known as 4K security cameras, cost between $150 and $400 each. These cameras offer a very high resolution capable of producing 4K footage, or footage with 8.3 million pixels. These cameras are a good choice for homeowners looking to survey larger areas at a greater distance without losing detail like outdoor areas. On the other hand, 8MP cameras require higher bandwidth and storage space. These cameras with 8MP resolution and higher are generally geared toward larger industrial, business, and commercial spaces.
10MP Security Camera
10MP cameras, also known as 10-megapixel cameras, offer incredibly high image resolution capable of capturing detail at distances of over 100 feet in good light conditions. 10MP cameras average $200 to $400 each. Cameras with 10MP resolution are typically used on large properties to survey huge areas without sacrificing quality. A drawback is that they require extremely large memory spaces and bandwidth 3. Since this resolution is just one tier lower than the industry-best 12MP, it may be difficult to find standardized 10MP setups.
12MP Security Camera
12MP, also known as 12-megapixel cameras, offers some of the highest image resolution of security cameras on the market today. 12MP cameras range from $800 to $1,000 or more each. These cameras capture very large amounts of image detail. They are often used in large stadiums, airports, and military bases. As with other high-resolution cameras, they require substantial amounts of storage space and are among the costliest models on the market.
Baltimore Security Camera Installation Labor Cost
Many factors determine the labor cost of security camera installation in Baltimore Maryland. One is whether you are installing a wired or wireless system.
Wired Security Camera Installation Cost
Since wired systems generally require more cords, drilling, and installation processes, the costs of installing a wired system are relatively higher. Suppose you have Ethernet lines in your home already. In that case, it will reduce the overall cost of a wired system significantly by eliminating much of the installation cost. Installing a wired surveillance camera system averages $300 to $2,500, making the total cost of materials and installation between $500 and $3,000. CCTV systems in Baltimore are typically installed by a licensed security camera installation company, which offers the cameras and equipment in some cases.
Wireless Camera Installation Cost
Depending on installation needs, wireless installations generally cost much less, around $50 per camera, due to minimal labor. The total cost of materials and installation of a wireless system costs $350 to $700, depending on the setup. Installation by professionals may be an excellent option to ensure the best performance from your system.
Baltimore Security Camera Maintenance
Security cameras require occasional maintenance to ensure that your security system is functioning at its best. One of the most essential things is hardware maintenance – regularly keeping lenses clean, making sure outdoor devices and wires are protected, keeping cameras pointed in the right direction, and protecting power and WiFi connections.
Regular software updates are important for top performance and deter hacking, and prevent other security issues. Many cameras offer automatic software update options, but checking if manual updates are necessary is a good idea. As cameras regularly come out with better resolutions and Smart features at more competitive prices, consider replacing your camera every 1-2 years to keep hardware up-to-date and enjoy increased security capabilities.
Suppose your camera system was installed professionally and paying for a remote monitoring service. In that case, periodic professional maintenance will likely be included in the fees. If you do not use a monitoring service, perform the maintenance yourself. Yearly maintenance costs for testing your system for faulty connections, poorly aimed cameras, and cleaning equipment like microfiber cloths and compressed air typically average $50 or less.
Where to Put Security Cameras
Many homeowners tend to place security cameras in locations prone to see the highest percentages of crime attempts. Familiar places homeowners put security cameras include the front door, first-floor windows, the back door, and over garages. Beyond these specific areas, there are general best practices for camera placement to ensure the best security coverage. One tip is to place cameras in corners to get wider views of a room or area. Another tip is to place cameras where they will be camouflaged (covert), either behind something or against a surface of a similar color. On the other hand, depending on your security needs, you may want to place your camera(s) in an easily visible, prominent location to give the impression of security and deter criminals. Lastly, with outdoor cameras, it is good to consider placing cameras where they will be protected from weather and vandalism, such as in high-up or sheltered locations. Either way, it is always advisable to discuss the final placing of the cameras with the installation company.
More Security Camera Features
Security cameras may have many different special additional features you should consider when choosing one. It depends on your specific situation; certain features may provide more necessary capabilities to monitor your space effectively. Some features are pre-built into cameras, while others can be added afterward. You will get all the available features with a highly skilled Baltimore security camera installation company.
Security Camera 911 (E911)
Security cameras with built-in 911-dialing features are usually only available as part of remote video monitoring service packages. These services generally cost on average $100 per month per camera. Although many cameras offer the built-in feature to contact 911 without a need of a subscription, it requires the homeowner to actively watch their camera feeds at the time of the incident.
Security Camera Sun Shade
Security camera sun shades can help homeowners looking to prevent glare from the sun from making their footage hard to view. These shades are usually made out of resilient plastic material. In addition to shading from the sun, some sun shades are also built to protect from wind, rain, and other forms of precipitation. However, care should be taken during installation to ensure that the chosen shade is compatible with your camera and that the shade does not block the camera view. Security camera sun shades range from $0 (built-in) to $90.
Surveillance Camera Floodlight
Surveillance camera floodlights are large lights either built into or next to a camera. These lights assist cameras in getting the best footage by shining a bright light on a specific area. These camera-based and camera-sized floodlights differ from standard floodlights since they integrate with the CCTV system feed. Many automatically turn on and illuminate an area when motion is detected, resulting in more actual footage in low-light scenarios. Cameras with built-in floodlights cost $140 to $280.
Surveillance Cameras with Motion Detector
Continuous monitoring is not the only way that a surveillance system works. You can also install cameras that turn on only once they sense movement. This cuts down on the operating costs of the camera, including electricity or battery power. Motion-sensing cameras can send an alert to your security company or your smartphone app when they are triggered, allowing you to get a feed just at the moment you need it, rather than all the time. Cost $60 to $300.
Outdoor Security Cameras with Siren
Outdoor security cameras with sirens either included or installed later can be a helpful deterrent to alerting attention to a potential crime and for deterring criminals. Depending on the camera, system, and user-determined individual settings, these siren-equipped security cameras can be set to automatically turn on whenever motion is detected or manually turned on and off by the homeowner via smartphone. Many also come equipped with police-style red and blue lights to give the impression of increased security. Security cameras with built-in sirens usually cost $175 to $250.
Night Vision Camera Price
Night vision cameras range from $50 to $500. Night vision is usually built into the majority of cameras. However, it may be possible to buy some add-on night vision lenses for existing cameras. Night vision refers to cameras of various resolutions that produce more evident image quality during dark hours when most crimes occur. There are typically two ways night vision cameras make clear images in low light, active and passive. Active night vision cameras use a combination of infrared light, which is invisible to the naked eye, and a camera lens that can pick up infrared light and make a clear image. Passive night vision systems use regular lenses, but image-intensifying technology amplifies the existing light in the image to make a bright picture.
Security Camera with Mic
Today, more cameras come with built-in microphones for communication with pets, wanted guests, or even unwanted intruders. Cameras with microphones that are pre-installed generally cost $100 to $250. These cameras usually work with an app or Cloud-based system to allow for either one-way or two-way communication with the person being filmed by the camera. In addition to cameras with pre-installed microphones, some standalone microphones exist for installation to work with a pre-existing camera. These standalone microphones cost $20 to $35, plus installation.
Surveillance Camera with Facial Recognition
Facial recognition, also known as artificial intelligence is a feature built directly into some new cameras. Cameras with facial recognition have software that automatically scans footage for faces and, in some cases, even for specific faces. This technology is beneficial when paired with Smart systems. For example, some Smart cameras with facial recognition send mobile alerts when your face appears in the footage. Besides, cameras with advanced or even basic facial recognition help identify suspects after a break-in, potentially speeding up the justice process. Facial recognition cameras average $150 to $250.
IR (Infrared) CCTV Camera Price
IR, or Infrared CCTV cameras, cost around $150 to $250. IR cameras are cameras that use infrared technology to capture footage in dark situations. Infrared technology is similar to night vision technology. Many night vision cameras are referred to as IR cameras and vice versa. However, there are important differences. Some night vision cameras rely on at least some light and simply amplify that light in the footage feedback to brighten up the image, but infrared cameras work differently. They use infrared light to light up their subject. This infrared light is invisible to human eyes. Still, it is visible to the camera and provides a much clearer image even in no-light situations. Infrared cameras usually come with pre-installed lenses.
Motion-Activated Smoke Detector Camera
Motion-activated smoke detector cameras automatically detect, film, and even alert you via the mobile app when smoke is detected in the home. This Smart feature typically requires software that is usually only available pre-installed, not as an add-on. Homeowners may want to consider these for immediate notification in the event of a fire, allowing a quicker emergency response. Motion-activated smoke detector cameras typically cost about $200 to $300.
Heat Sensor Security Camera
Heat sensor cameras see heat instead of light, which allows them to detect intruders who may be in dark clothes that other cameras potentially cannot identify. This feature is not available on most cameras. Homeowners who want heat sensor security usually have to buy specific heat sensor security cameras, which usually cost $300 to $500.
Additional Considerations and Costs of Baltimore Security Camera installation
Having a Baltimore security camera installation could save you from many kinds of mishaps. With professional CCTV installation, the chances of problems with camera wiring, power access, or recording device and footage access reduce considerably. Besides, most professionals carry their insurance against potential issues. If your security camera setup is an extensive, wired system setup, professional installation should come with a warranty.
While you may get a break on your homeowner's insurance for having a surveillance system installed, most insurances only cover you with professional monitoring and installation. Compare the monthly fees, peace of mind, and insurance reduction to see if this is the correct choice for your situation.
Some wireless cameras have a built-in battery, they are not suitable for more prolonged use. Unless you use a motion-activated camera, having a power source nearby helps.
In most states, it is legal to install a hidden camera with audio on your property. However, in some situations, audio may be considered wiretapping and could be illegal in some states. Check your state code before installing a camera with audio built-in.
Most cameras with in-home monitoring allow you to view the feed on your tablet, phone, or PC for no cost. However, some professional monitoring companies may charge an extra $10 a month to view the same feed. Check with your company to find out more.
DIY installation of 4 wireless cameras is widespread, costing around $350 to $700 for the entire setup. However, to ensure proper installation, the best option is to hire an experienced professional who will ensure the cameras are set up and all the appropriate connections and encryption security are functioning.
Many homeowners use cameras to prevent burglaries and catch burglars if a break-in happens. Cameras with features like motion detection, night vision, and facial recognition help produce footage capable of detecting clothing, facial details, and other pieces of information to help catch criminals and regain losses.
When deciding how many cameras you need, take into account how many rooms or outdoor sides of your house you want to cover, as well as the different angles of your house. Angles significantly impact the field of view. Besides, depending on the size of certain rooms, they may require more than one camera to survey the entire room.
A lot of Baltimore, MD homes are brick and mortar row houses eliminating the need to have security cameras installed on the sides of the home. Which can significantly lower the cost of security camera installation in Baltimore, MD
Security camera concealment is an important strategy in making your security system as effective as possible. Some homeowners choose to hide cameras in corners, which decreases visibility and allows a better, wider angle for footage. Other techniques include hiding cameras behind objects or in areas colored similarly to the camera. On the other hand, some homeowners choose to put their cameras in a visible location to send the message to would-be criminals or trespassers that the area is under surveillance. Standard concealment methods like hidden camera photo frames, hidden camera electrical outlets, and even common houseplants for camouflaging your camera cost on average $30 to $90.
FAQs on Baltimore Security Camera Installation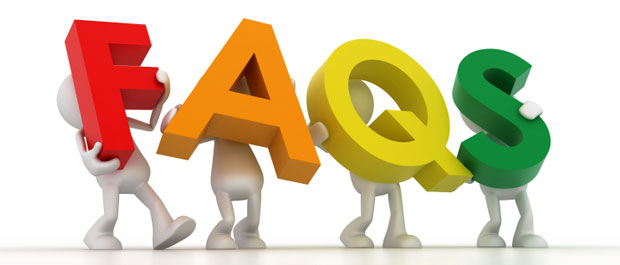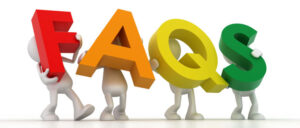 How much does it cost for security camera installation in Baltimore, MD?
An average security camera system installation in Baltimore, MD will cost about $1500. The price for professional installation can vary drastically depending on the system type and number of cameras.
Can a wired security camera be hacked?
Wired cameras are also powered by Ethernet cables and usually do not have internal batteries. Even though they cannot be jammed, they can be hacked.
What is a camera jammer?
The WiFi jammer device disables almost all existing spy cameras working via wireless video, wireless LAN, and Bluetooth bands. It is a wonderful choice to maintain privacy in today's wireless world. The unit blocks signal up to 30 meters and are very easy to operate.
Summary
To sum things up there's a great deal of detail, planning, and options that go into security camera installation. Whenever possible always hire a professional installation company to make sure your system is set up properly and working efficiently.
Get a Free Quote from Marvelouz Teknology!
---